America's # 1 Home Mold Detoxification Program
Created by MD's, Homeopathic and Naturopathic Doctors

Products that Work!

Mold MD products and supplements are manufactured with only the highest grade materials, minerals, antioxidants, vitamins and nutrients, to form products that work for Mold Exposure and Heavy Metal Detoxification.

Our total body cleanse system and diet(s) have been time tested and proven effective in mycotoxin, and heavy metal detoxification.

Start Feeling Better TODAY!


Mold Exposure Detoxification


FOUR PACK

Mold MD Nasal Spray

This custom nasal spray is our single most popular item. Designed to address fungus / mold, bacteria and sooth inflammation. Stop nose bleeds cold with Mold MD Nasal Spray.

Mold MD Ionic Liquid Minerals

Specific minerals are necessary in mold and mycotoxin detoxification. Our custom mineral formula gives up electrons easily to mycotoxins that are causing cellular stress in the body and helps the body free, release and excrete mycotoxins and other toxic compounds.

Mold MD Binding Minerals

While some mycotoxins and toxins have to be chemically moved from the body, others have to be bound out of the body. Our special powdered mineral formula works to bind those toxins and allow the the body to easily excrete them.

Mold MD Nebulizer Formula

With mold exposure can come breathing difficulties. Our special blend nebulizer formula can provide soothing relief for airways suffering from mold exposure.

1 ONE MONTH SUPPLY

$249.00 1- FOUR PACK

2 MONTH SUPPLY

$459.00

2 - FOUR PACK(s)

3 MONTH SUPPLY

$599.00 3 - FOUR PACK(s)

Buy Now
Mold MD Nebulizer Machine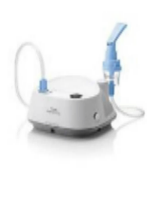 Easy assembly single tube and mouthpiece electric self contained nebulizer and pump.
One Nebulizer Machine

$ 89.00

Buy Now




Mold MD Nasal Spray


ONE MONTH SUPPLY

$

72.50

Buy Now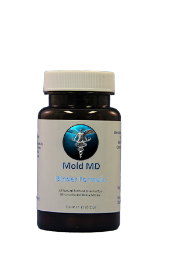 Mold MD Binding Minerals
ONE MONTH SUPPLY

$

69.95

Buy Now

Mold MD Nebulizer Formula
ONE MONTH SUPPLY

$

109.88

Buy Now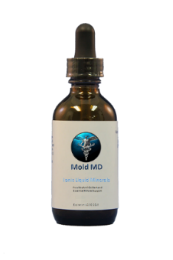 Mold MD Liquid Minerals
ONE MONTH SUPPLY

$

112.35

Buy Now